Cygnet Stamping & Fabricating  is proud to announce another milestone in the history of the company. Continuing in our commitment of excellence, Cygnet is proud to announce ISO 9001:2015.
Cygnet's achievement further strengthens our quality management system that directs our operations from top to bottom.   These certifications are an important step in assuring that customers continue to receive the very best in quality and service from Cygnet.
 "Using an outside auditor means that you can be confident  that we are committed to the uppermost standards in our operations, production, and management." – Marko Swan, President
Cygnet Stamping & Fabricating's  performance over the past 40 years has shown that they consistently  manufacture high quality metal stampings, fabricated sheet metal and laser cut parts.  This latest accomplishment verifies that the entire organization is finely tuned to serve you now and into the future.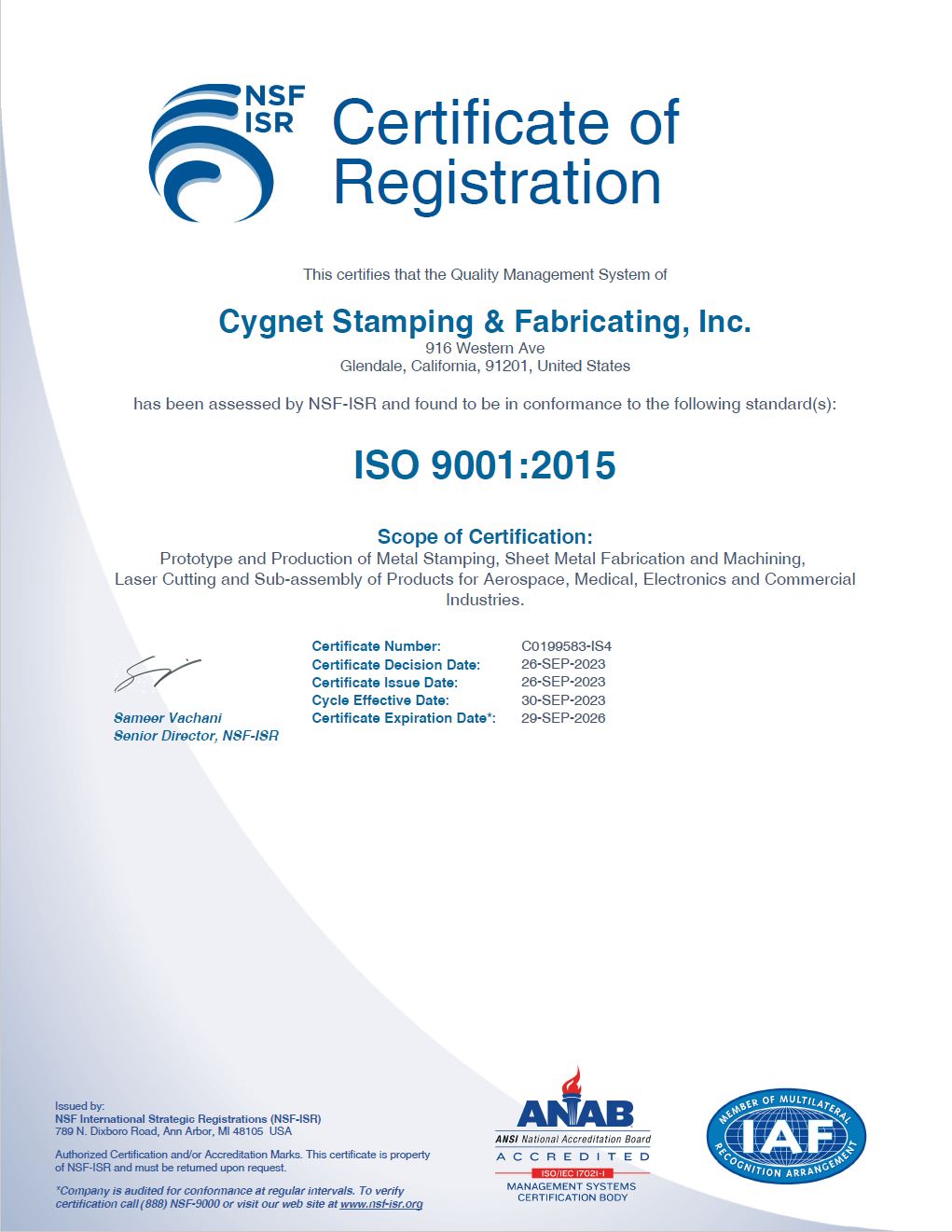 Share